Bikini Striped Off Shoulder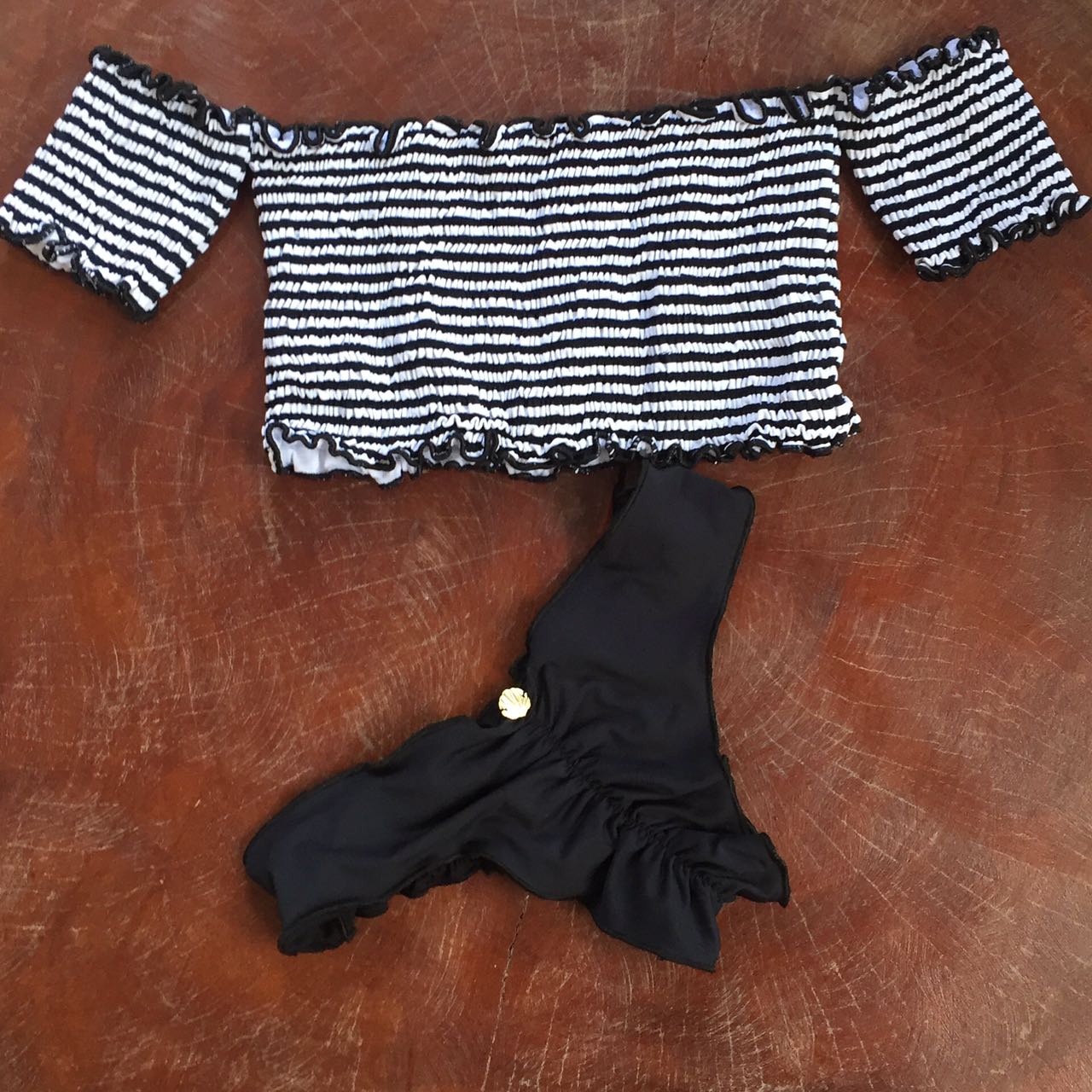 Bikini Striped Off Shoulder
Brazilian Bikini 2 pieces, LYCR® Xtra Life 50 UV protection. Bikini bottom ripple model with broad sides | Off Shoulder TOP with latex
(TAX incl. / Price without shipping fee)
Para que gosta de estilo, mesmo na praia. O top ciganinha que deixa sensualmente os ombros de fora é feito com latex para dar o romântico efeito de drapeado. A calcinha é desenhada no modelo empina bumbum (ripple) com laterais largas, que suaviza e ressalta as formas do corpo. É ideal para quem busca por conforto e feminilidade. Para as mais ousadas, nada impede que o top seja também usado com uma blusa, afinal com o calor do verão a ousadia está liberada.
For those who like style, even on the beach. The sensual off shoulder top is made with latex to give the romantic effect of draping. The bikini bottom is ripple with strings that are sensually tied at the hips. For the more daring, the top can be worn with a jeans, after all in the heat of summer being bold is allowed
Processing Time: This item will be shipped out within 3 business days
IMPORTANT: Our Bikinis are produced in Brasil with hight quality material and perfect design. Vagamundo Store does not use slaver labor, this is concern we have, always look for the product that is made in a way that respects the productions chain, workers and small factories.
Composition: 90% Polyamide / 10% Elastane (STA)
Made with UV50 + / Fabric 50 UV protection
Technology: Lycra® Xtra Life
Small manufacture
Weight: 0.2400kg